Recommended Products For Rodeo Arenas:
Rodeo arenas can vary greatly in size.  Most on average are 200 to 250 feet wide x 130 to 150 feet wide.  Micro Rain has a machine that makes watering these arenas a breeze so that you may spend your time elsewhere.  Our MR32 & MR43 are the perfect sizes. The MR32 operates from a 1" supply line with 5 to 25 GPM flow range and the MR43 operates from a 1.5" or 2" supply line with flows of 15 to 60 gallons per minute.  The Micro Rain traveler is constructed of the highest quality materials combined with a heavy duty transmission and drive components for years of reliable use.  Deep sand or rough footing is no problem for the sprinkler cart as it will retract across any type of ground steady and upright delivering water evenly from side to side at the speed you choose.  Automatic shut off is standard on all models.  The rugged turbine drive system is has become widely known for it's ability to handle many types of water quality issues including, well water, pond water, river water and much more.  The MR43 & the MR32 optimize pressure and flow for the most efficient application of water.  Customers who own a Micro Rain traveler often tell us they don't know how they got by without it for so long!  Call us today for help choosing a Micro Rain for your arena at 1-800-373-9325!
Average Rodeo Arena Dimensions: 200-250 ft. x 130 ft.
MR32 Maximum Irrigated Width:  132 feet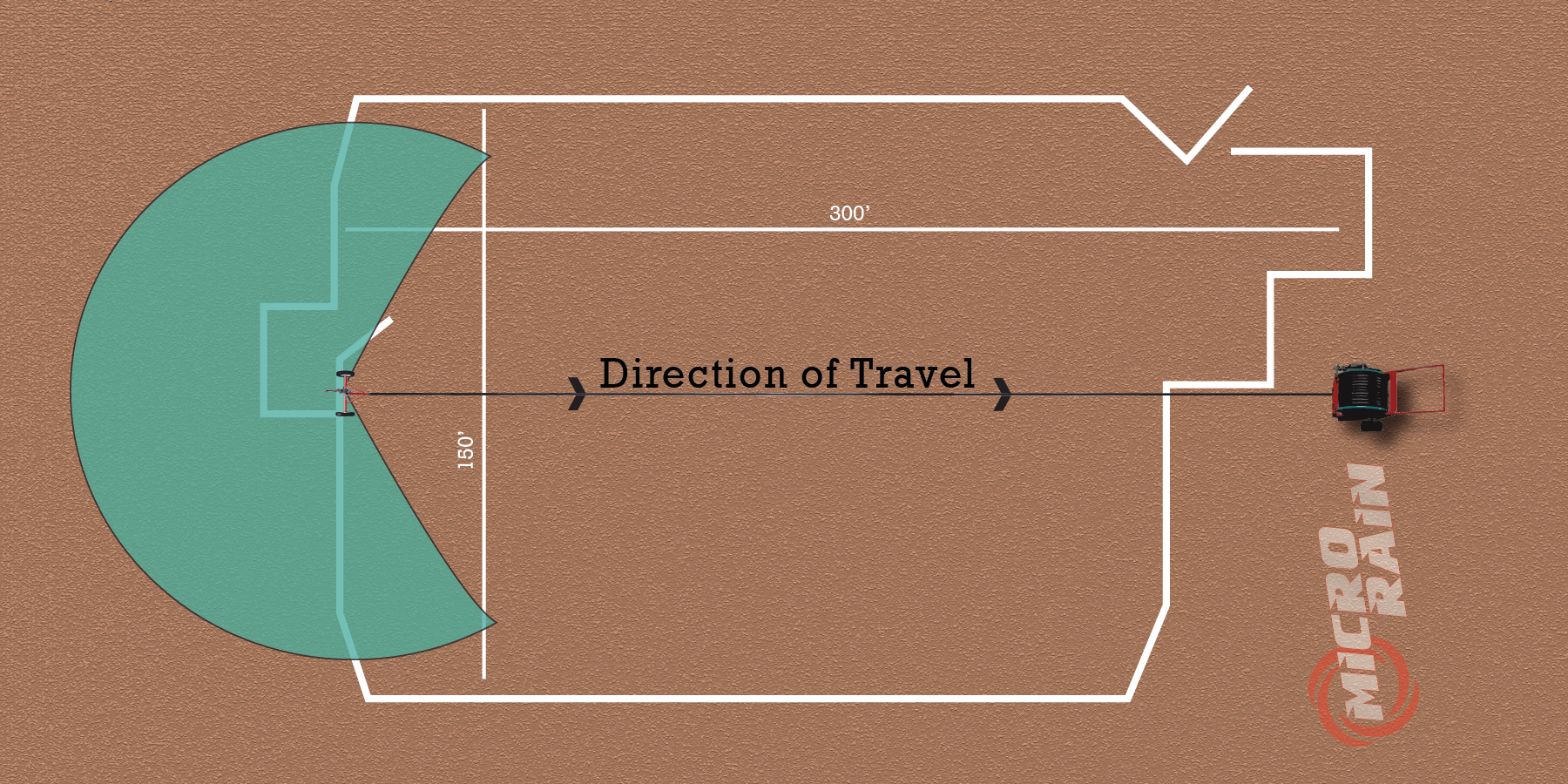 MR43 Maximum Irrigated Width:  190 feet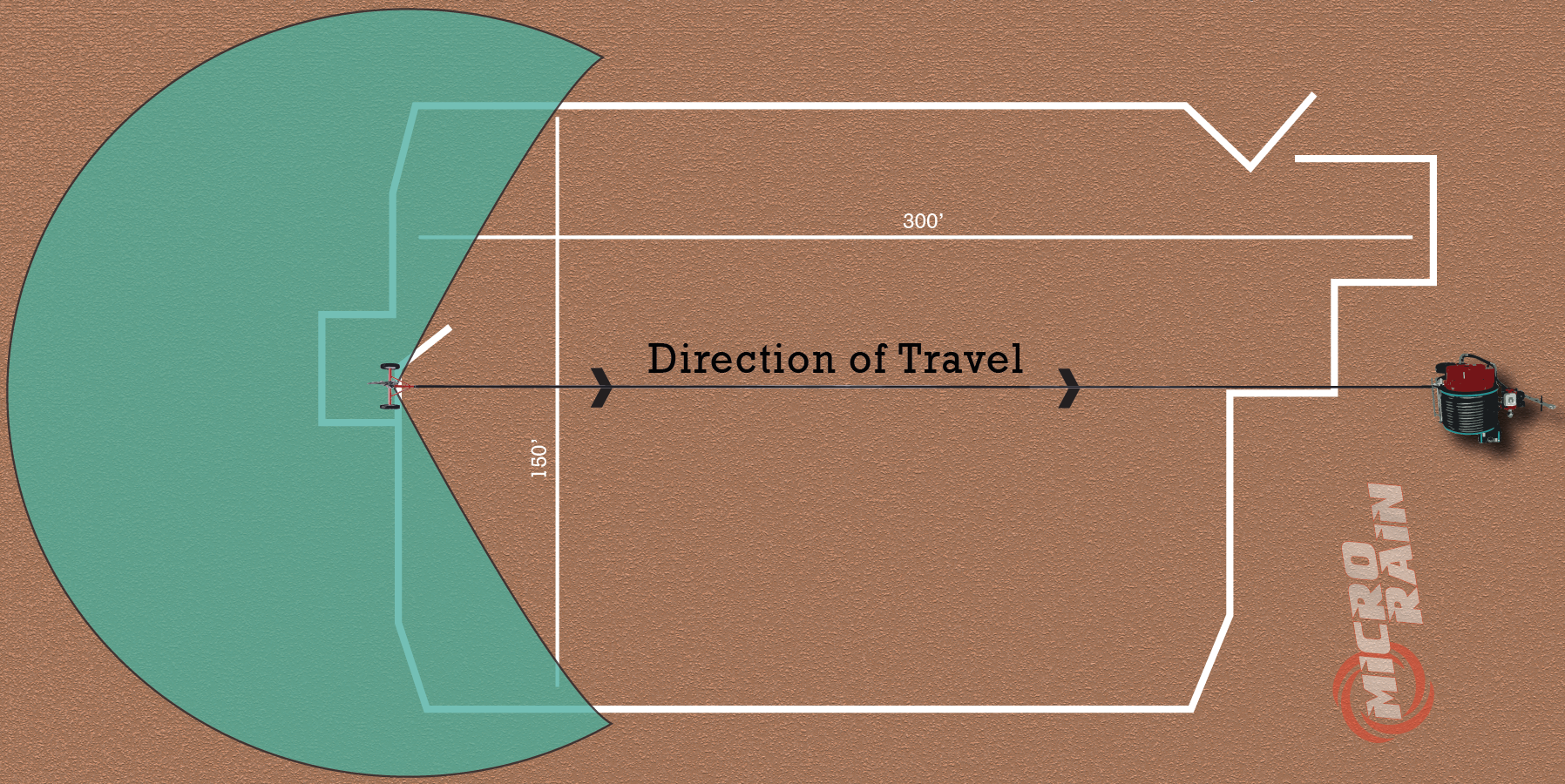 Images